The Art of Such n Such Bonnaroo 2008
Brought to you by Sparceland LLC. & howhowhow.com
The Art of Such -n- Such is refreshed by SweetWater!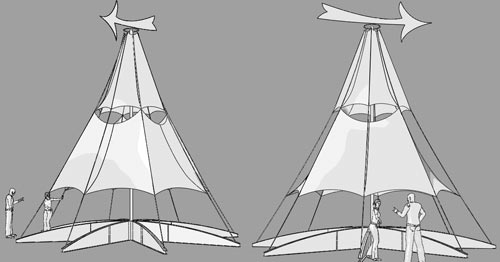 Wandering Arrow
Charlie Smith & Dallas Swindle
A 32ft tall fabric and steel sculpture that provides a magnificent place to pause during your wanderings at Bonnaroo.