The Art of Such n Such Bonnaroo 2008
Brought to you by Sparceland LLC. & howhowhow.com
The Art of Such -n- Such is refreshed by SweetWater!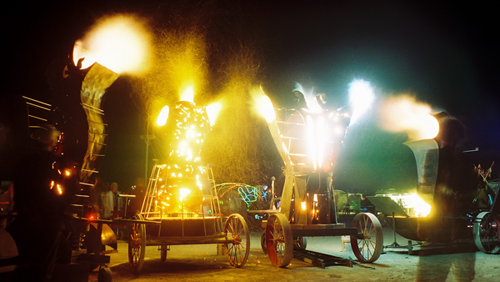 Contraptions of a Green Man @ Burning Man 2007, photo by Jaime Ladet
Fire Caldron Parade
Charlie Smith & Jaime Ladet
Hot Mama, Mister Nice Guy, Teetering Cusps of Infanity & The Red Hot Cock will be part of the nightly fire show and act as themeatric elements of the fire show. Three fire caldrons will be pushed across the control zone during the fire show as theme components for fire play. By day they are placed in the such n such arena as aesthetic sculpture.