The Art of Such n Such Bonnaroo 2008
Brought to you by Sparceland LLC. & howhowhow.com
The Art of Such -n- Such is refreshed by SweetWater!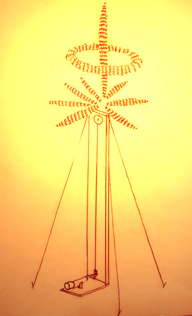 Kitty Roaster & Pigeon Toaster

Scott Dupree & Thomas Clarkson
Two flaming midway games will flank the side show stages. These interactive sculptures, which have three flame effects each, will be employed during the fire show then open to the participants of the eventfor guided use.