The Art of Such n Such Bonnaroo 2008
Brought to you by Sparceland LLC. & howhowhow.com
The Art of Such -n- Such is refreshed by SweetWater!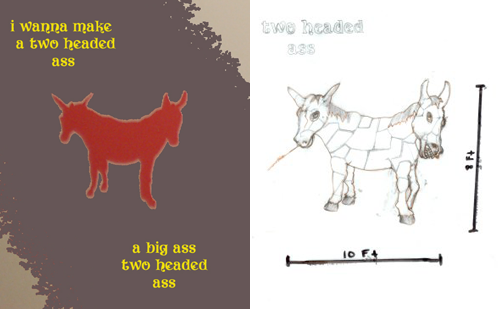 2 Headed Ass

George Long
10 - 12ft tall steel scupture of a two headed donkey, literally a large steel torso complete with two heads using patch work style construction. Yes Step Right Up! and see the one, the only TWO HEADED ASS.